The 5 Star Reaching for the Stars 2021 Contest is now closed.
The finalists have been selected, and voting has begun and ends on Jan. 31, 2021. Place your vote now.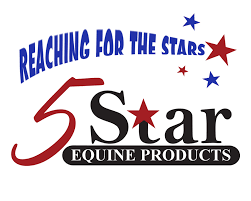 Applications will be accepted for the 2022 team begining 01/01/2022 - not before then. Please watch 5 Star's Facebook and Instagram pages for details at that time. Thank you for your continued support of our company and our products as we strive to offer the best protection for your horse using the finest materials available!